Facials and Massages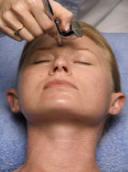 FACIAL TREATMENTS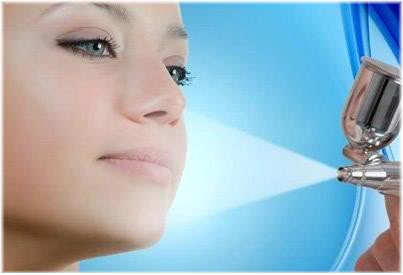 Triple Crown Oxygen Facial 60 minutes $110 Discover the Ultimate Oxygen Facial used by Hollywood & Other Celebrities (Google it) This luxurious, holistic relaxing pure-Oxygen (not chemically synthesized oxygen) treatment INFUSES proteins, vitamins, anti-oxidants and moisture-rich hyaluronic serum into your skin via cooling, calming topical hyperbaric oxygen. The result is unsurpassed hydration with increased luminosity, firmness, uplift with minimized lines and wrinkles.
Start with an aromatic touch to relax, then double cleanse, Ultra-sonic** Exfoliation Technology for glowing skin, light micro-current for skin resculpting, Signature Facial Touch Massage using Traditional Chinese Acupressure Points and Customized Therapeutic Essential Oils, Anti-Aging Mask (arm and hand massage) and a Detailed Oxygen Infusion of Hydrating Moisture Rich Vitamins, Proteins and Anti-oxidants into the skin. Great for skin which has gone through physical or environmental changes. All ages and skin types will benefit. Fabulous for Special Events.

**For more info on "Why Oxygen Facials" Click here http://www.healthandbeautybydesign.massagetherapy.com/why-oxygen-facials or on Tab to the Right "Why Oxygen Facials"
Oxygen Express Facial 30 minutes $60 (Results Oriented) A combination of therapeutic-grade hyper-baric oxygen and soothing antioxidants stiumlate regeneration of new cells and collagen production. Skin is immediately hydrated, plumped and visibly improved. Maximum benefits are achieved with repeated treatments. A facial for all skin types; includes cleanse, ultra-sonic exfoliation** and hyper-baric oxygen-infused vitamin/anti-oxidant rich serum. (add a Hydrating or Enzyme Mask - $20)

Aromatherapy Facial w/Back Massage 60 minutes $100 Experience a Sensorial Anti-Aging Facial with the Power of Essential Oils. Start with an "Acupressure Aromatic Back Massage with Hot Stones" to relax. Then enjoy a holistic facelift using our Signature Facial Touch Massage with Acupressure Points and Essential Oil Serum. Includes Ultra-Sonic Exfoliation** with soft Microcurrent Technology for more glow and uplift and a hydrating mask. Finish with a light hyperbaric oxygen infusion of a vitamin and anti-oxidant serum. Renew, Re-energize and Rebalance your Skin, Body and Senses.
**(The ultrasonic technology uses sonic frequencies that create vibrations of up to 28,000 cycles per second to loosen and remove oil, dirt and cellular debris from the pores. It is the new generation of microdermabrasion or what is being called soft peeling. It is safe and gentle with no downtime. Better for your skin than microdermabrasion which causes inflammation which, in turn, causes aging)
MASSAGES & COMBO's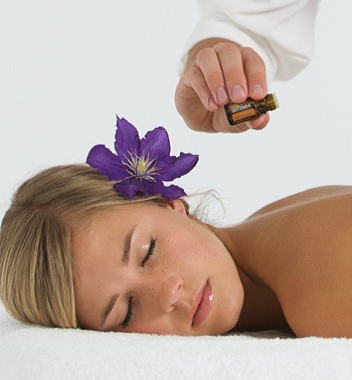 AromaTouch Massage Treatment 50 Minutes $50 A TECHNIQUE. THIS IS NOT YOUR TRADITIONAL MASSAGE; IT'S AN AMAZING TECHNIQUE. Melt Stress, Increase Immune System, Reduce Pain and Create a Sense of Well-Being. The 8 Therapeutic Essential Oils and Blends being used are the Highest Quality. The use of essential oils has grown in popularity and is being incorporated in healthcare practices as well as spas throughout the world. Your mind and body will relax, restore and renew in a with aromatic scents. (more info on AromaTouch Tab)
Head To Toe Nirvana 75 Minutes $140 75 minutes of Bliss that includes a relaxing 25-minute Hot Stone Massage with therapeutic essential oils & organic lotions, a 40-minute Ultra-Sonic Anti-Aging Facial for pore cleasing and exfoliation; Signature Facial Touch Massage to soften facial muscles and lines; Moisturizer Uplift with BT Microcurrent; followed by hydrating Oxygen Mist to give you that special glow plus a 10-minute Aromatic Foot Treatment to invigorate tired feet.
Spa Bliss Combo 60 Minutes $130 (click here for Amazon Local description)

Hot Stone Relaxation Massage (with Aromatherapy) 60 Minutes $85 Aromatherapy is the ancient science of healing, relaxing and energizing. This is a Swedish-style Relaxation Massage using your personal choice of essential oils. The massage relies on gentle to firm pressure along with Hot Stones applied to the body in long rolling strokes to promote ultimate relaxation and wellness. (adding heat to your massage enhances t he feeling of deep relaxation & peace. We use only Organic Massage Lotion and Certified Pure Therapeutic Essentials Oils!
Add On's
10-Minute Vitamin Rich Oxygen Infusion $30
15-Minute Vitamin Rich Oxygen Infusion $45
Hydrating or Enzyme Mask (Pumpkin or Cranberry) $20
Ultra-Sonic Hand Treatment $25 (facelift for hands -includes scrub, exfoliation, mask and infused moisturizer)

*Aromatouch Hand or Foot Treatment ** $20 **This is a condensed version of the AromaTouch Massage Technique. The hand/foot is one of the three locations on the body that contain a complete visceral (organ) system. Those receiving AromaTouch Hand Technique will receive whole body benefits and the beneficial attributes of the essential oils used will be able to reach all areas of the body. -- This massage is meant to address a variety of concerns: stress, anxiety, tension, discomfort, and a sense of peaceful calm effect.